Full Gospel Assembly has been given the licence to act as Assistant Registrar by the Jabatan Pendaftaran Negara (JPN). Thus, according to JPN's regulation, the church offers its halls as a venue for FGA members to host your wedding. However, there are a few things you might need to know beforehand: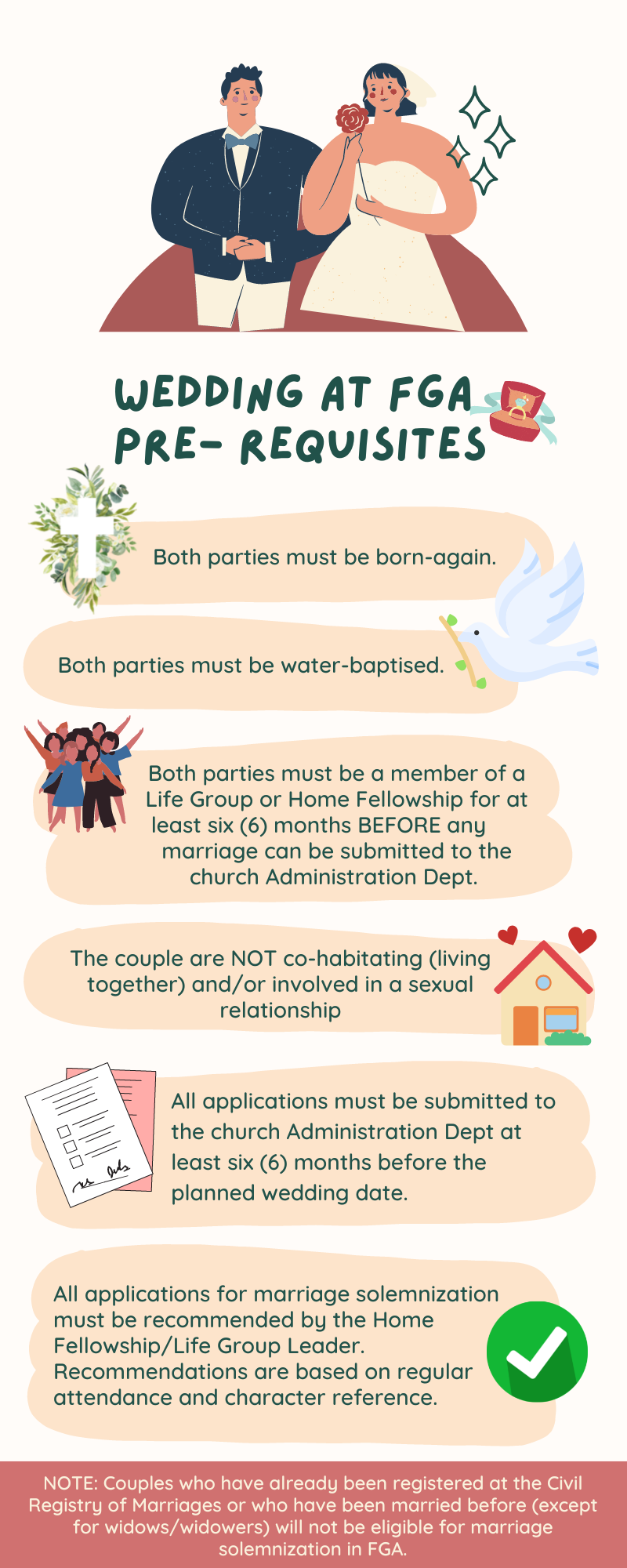 Our  vision is to see couples growing in their relationship with God and with one another, and to be a blessing to the church, community and nation. When a marriage is founded on God's principles, the marriage stands a much better chance for fulfillment and happiness, thus building up a good testimony, a strong family, a solid church and a secure society. It is towards this purpose that we view the marriage counselling as an integral part in the preparation of marriage, and for this reason, all couples intending to marry are requested to attend pre-marital counseling sessions with an assigned counselor.
If you're looking for pre-marital counseling or any other couple's counselling related matters please click here for more info.